Finally, the moment that the whole world was waiting for came around – Australia received heavy rain, severe thunderstorms and flash floods. The downpours have already helped to extinguish 32 bushfires in New South Wales alone, as the number of fires fell from 120 to 88 on Thursday. The Bureau of Meteorology are expecting 30 and 80mm worth of rain in the east of New South Wales, between Thursday and Sunday. People are speculating that it might finally bring relief to the exhausted firefighters who have battled the deadly flames for over three months now.
Finally, rain fell across parts of Australia ravaged by the bushfires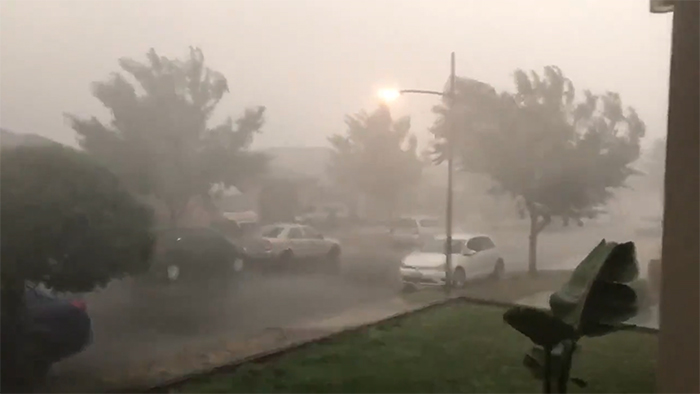 The local meteorology bureau reports that there were some "good falls" in the state of New South Wales – part of the country where many of the worst bushfires occurred. New South Wales Rural Fire Service shared a video of the rain falling down and wrote: "Relief is here for a number of firefighters working across NSW. Although this rain won't extinguish all fires, it will certainly go a long way towards containment."
Even more wet weather is forecasted, which may finally bring relief to the exhausted firefighters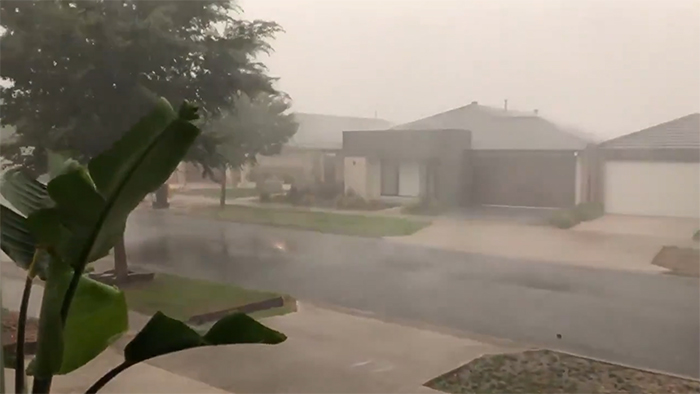 The meteorology bureau has also reported that, "The hit & miss nature of thunderstorms means it's difficult to forecast exactly where the heaviest rain will be—some parts of bushfire & drought-affected eastern Australia could see 50–100 mm over the next few days; while others may see very little."
32 bushfires have been already put out with the help of rain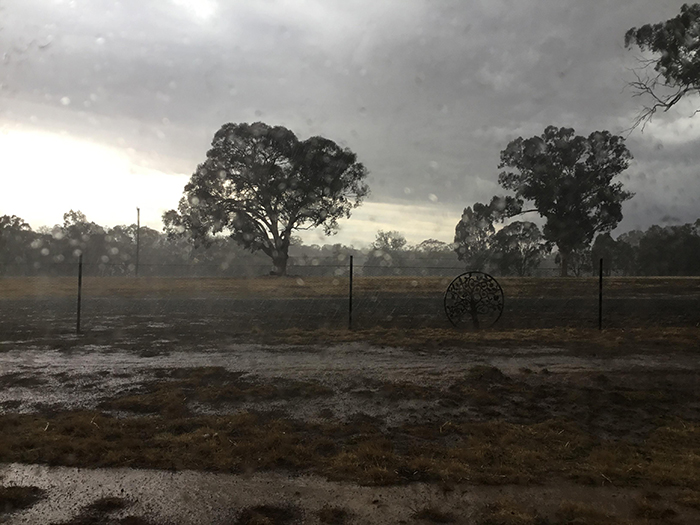 The regions of New South Wales and Victoria, have received approximately 15mm of rain that was so desperately needed this Wednesday and Thursday. The severe thunderstorms have also caused flooding in Melbourne. While the rain has dampened the fires, more than 80 of them continue burning in the New South Wales area and 18 of them – in Victoria.
New South Wales Rural Fire Services have reported on "some good falls across some firegrounds"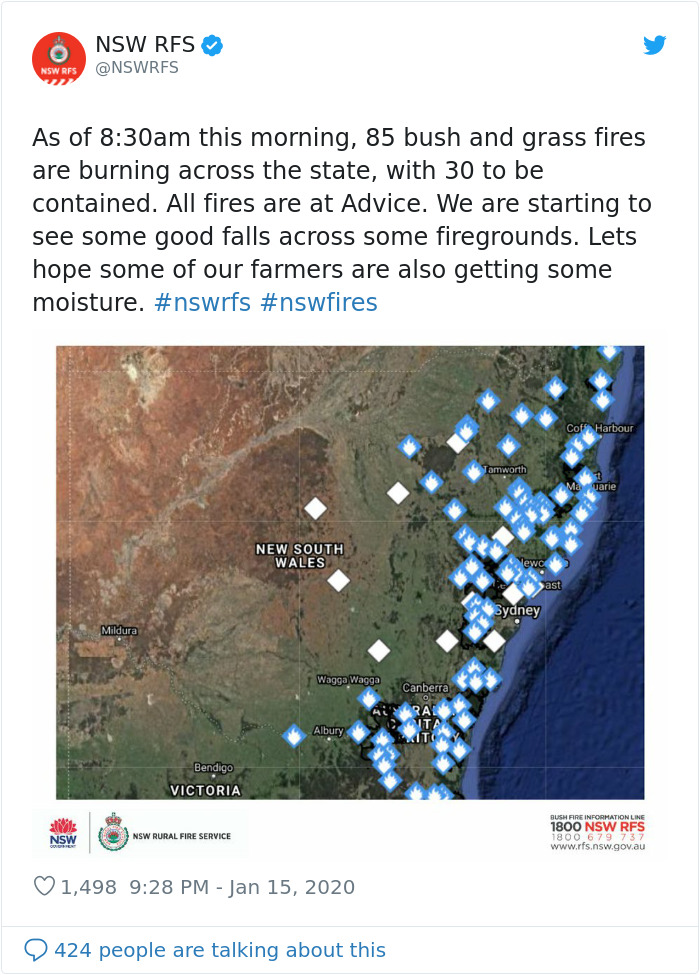 People are sharing the good news on Twitter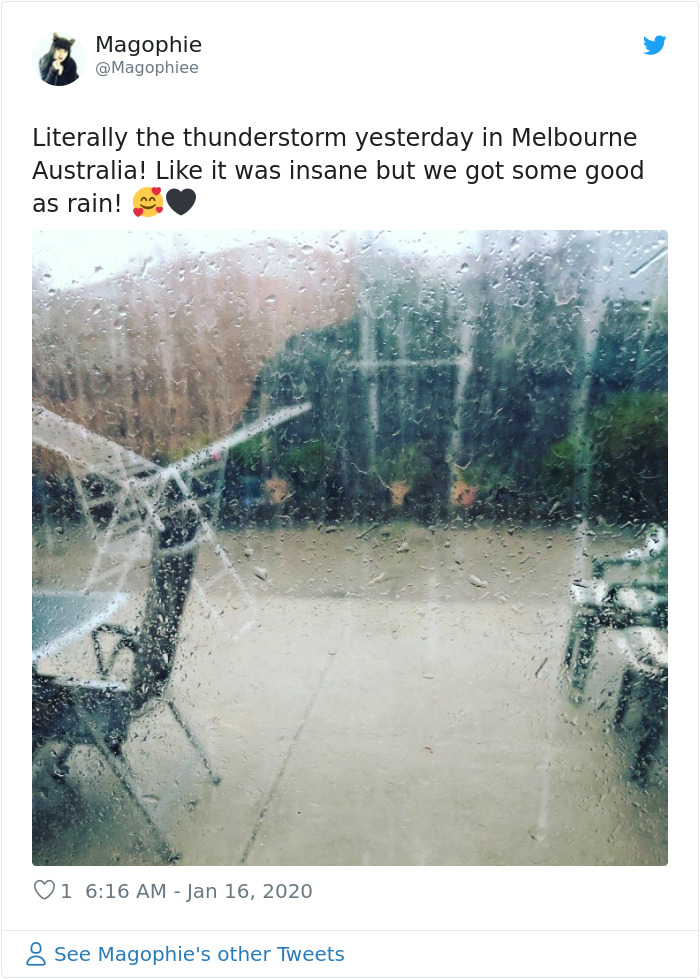 People are sharing the good news on Twitter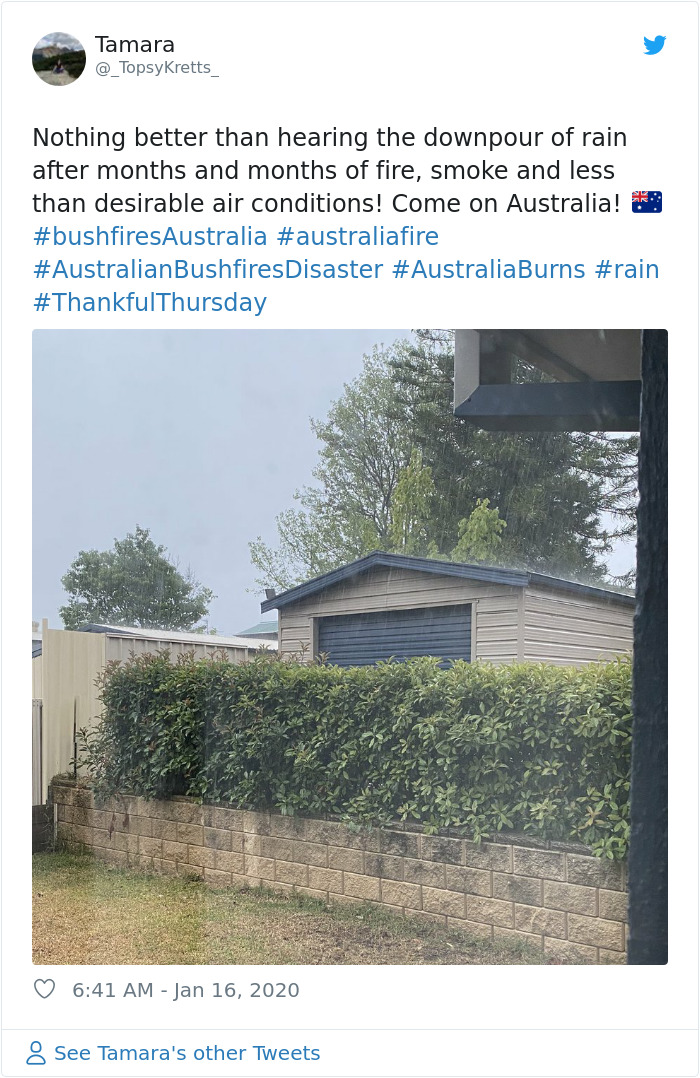 People are sharing the good news on Twitter

Some are dancing in the rain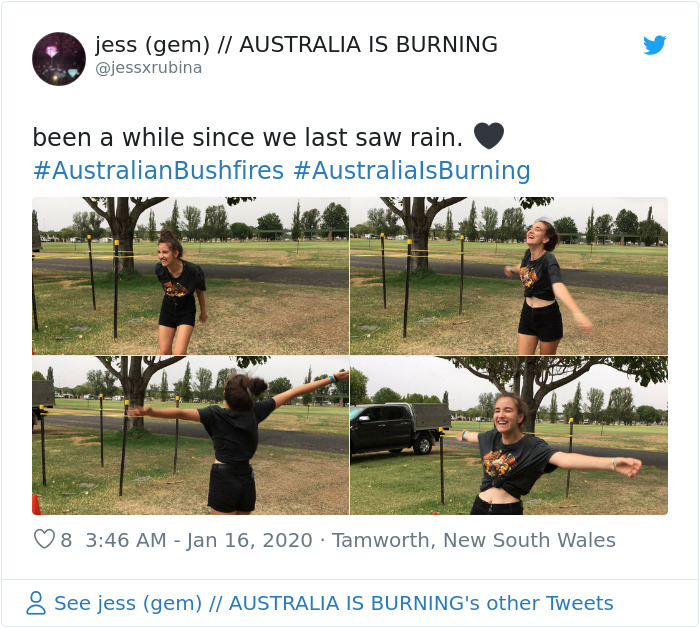 Image credits: jessxrubina

Image credits: DinakarNamburi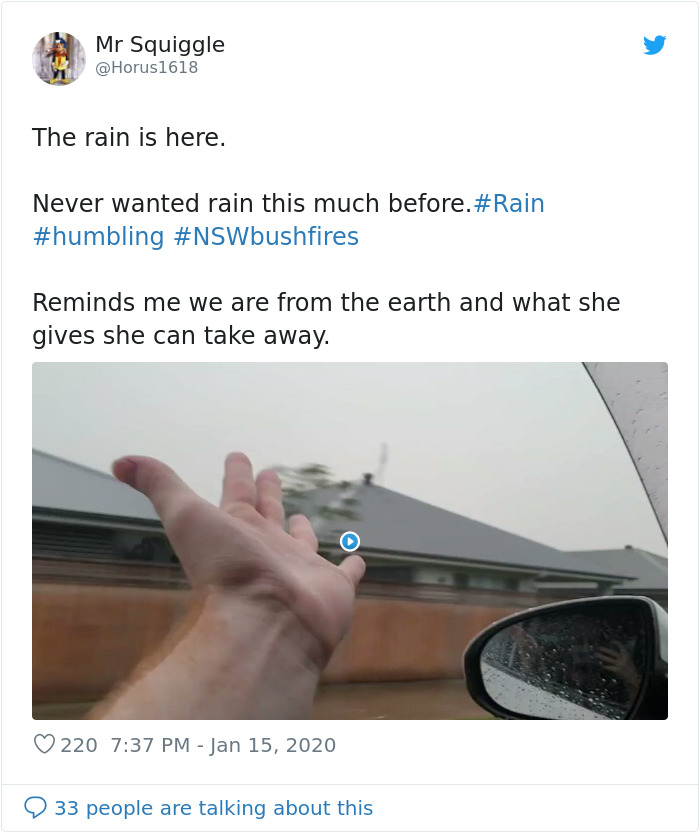 Image credits: Horus1618